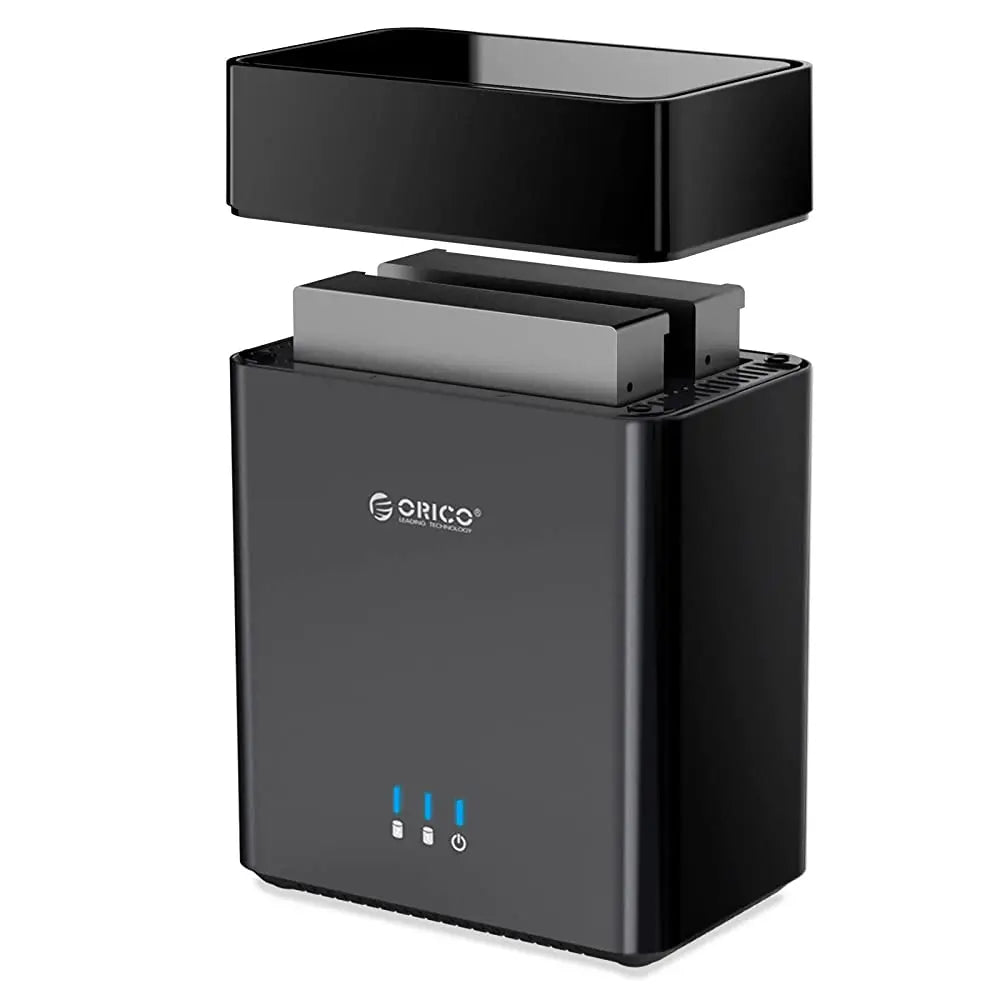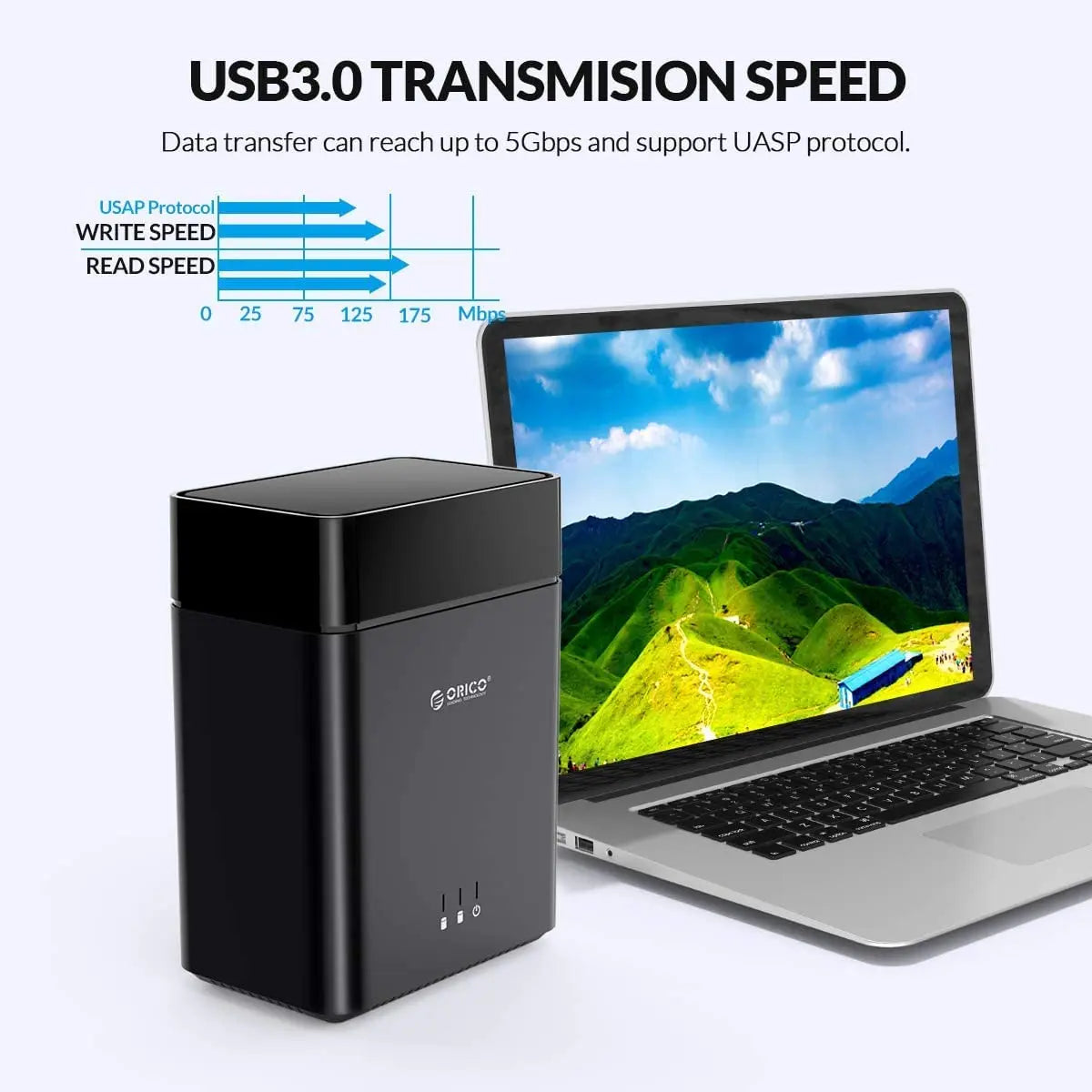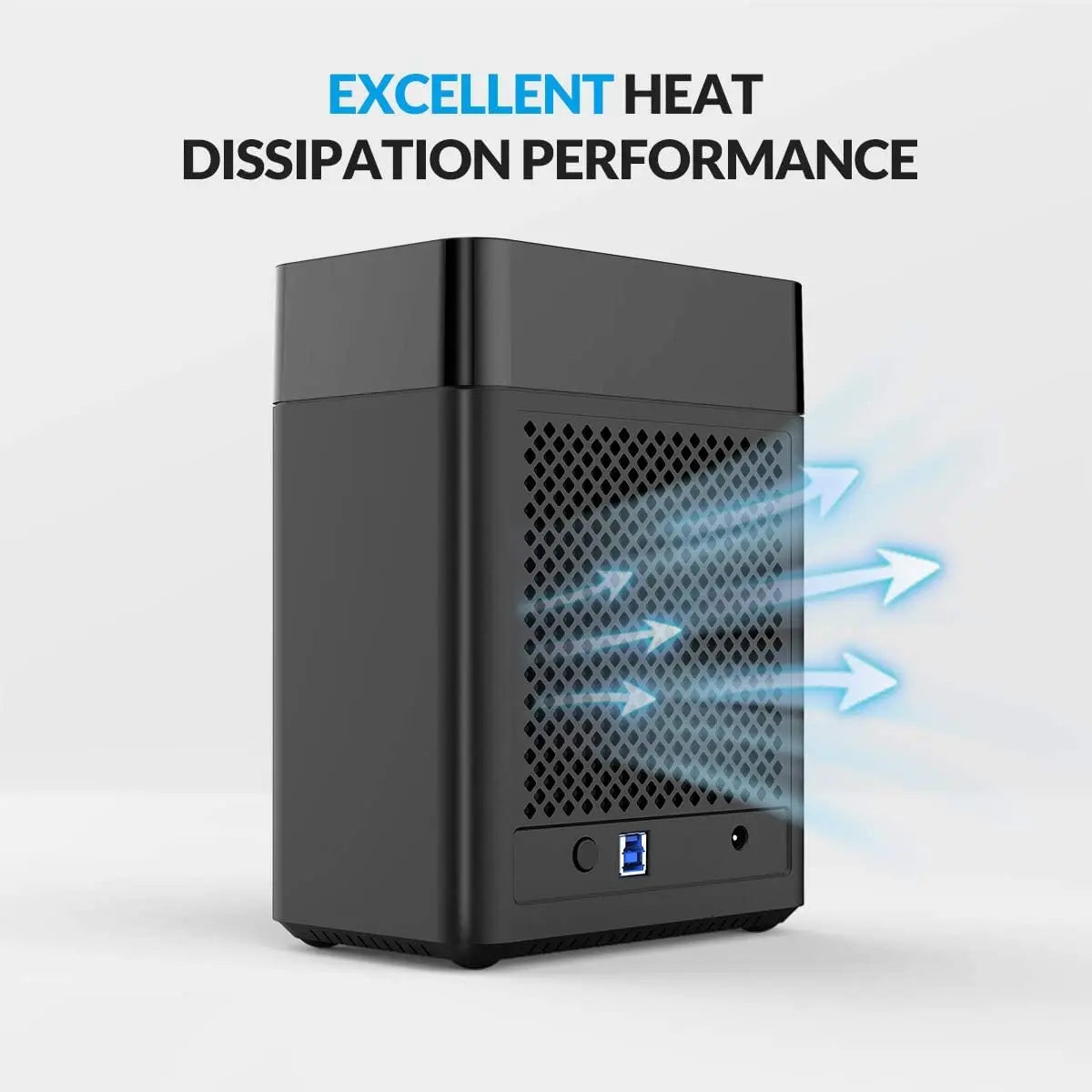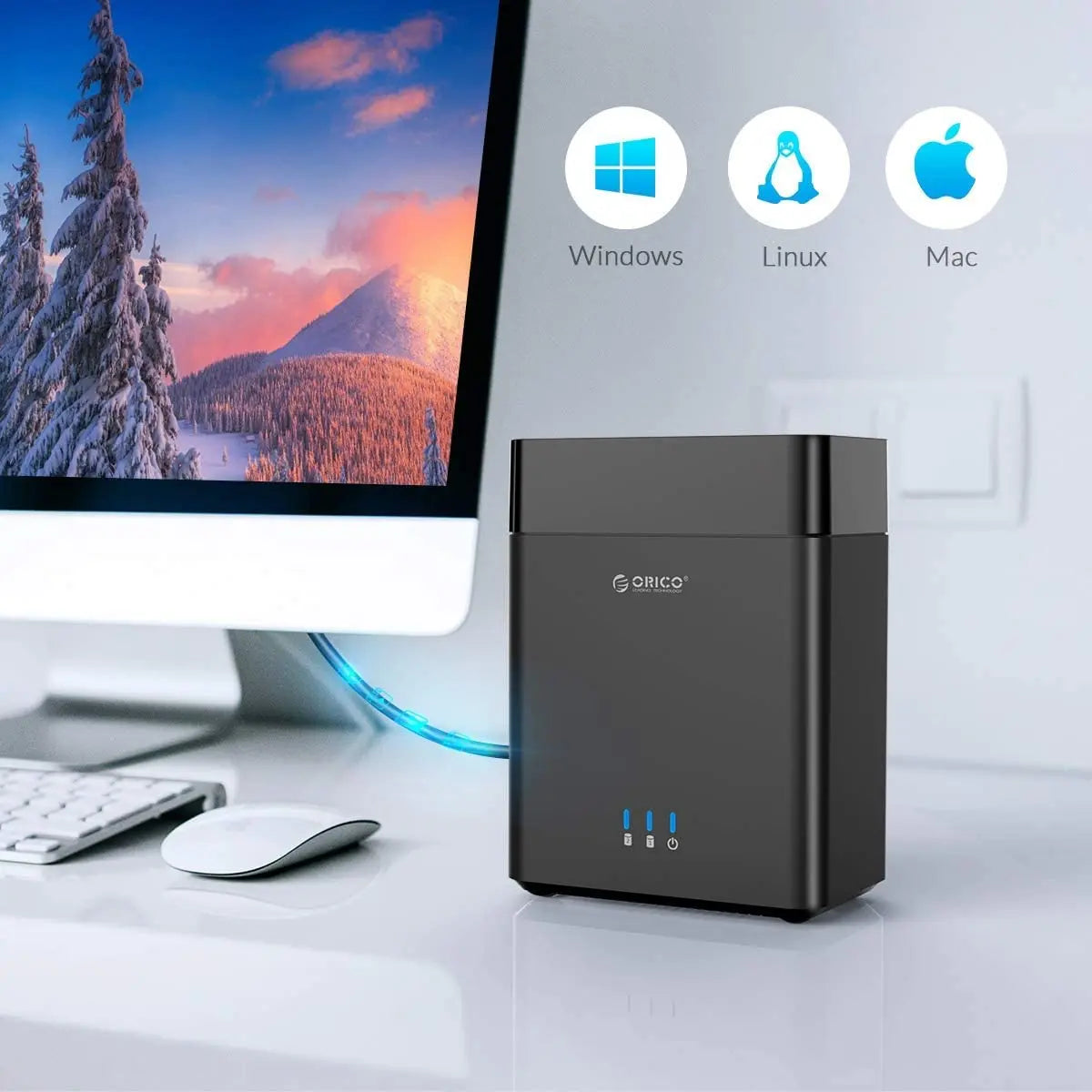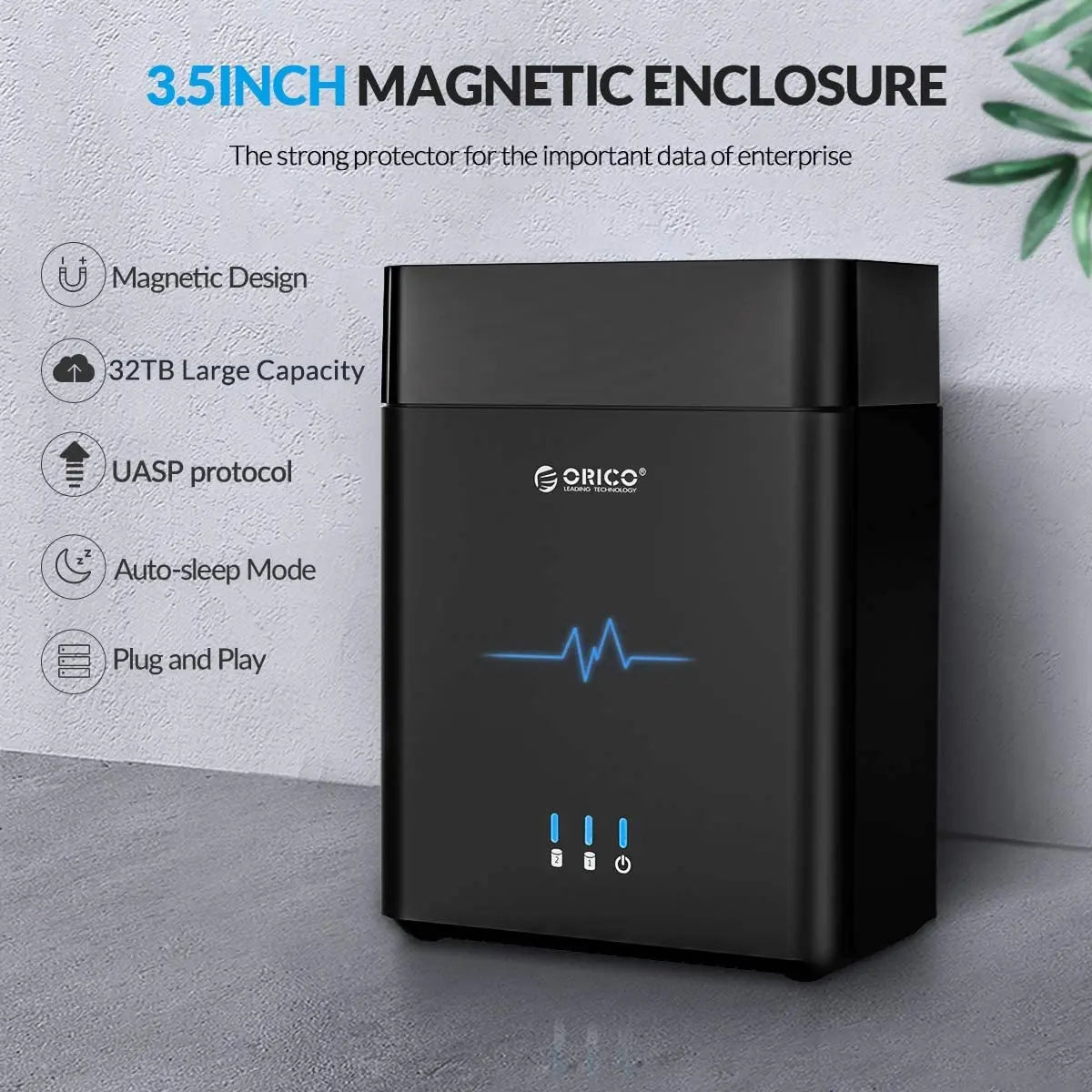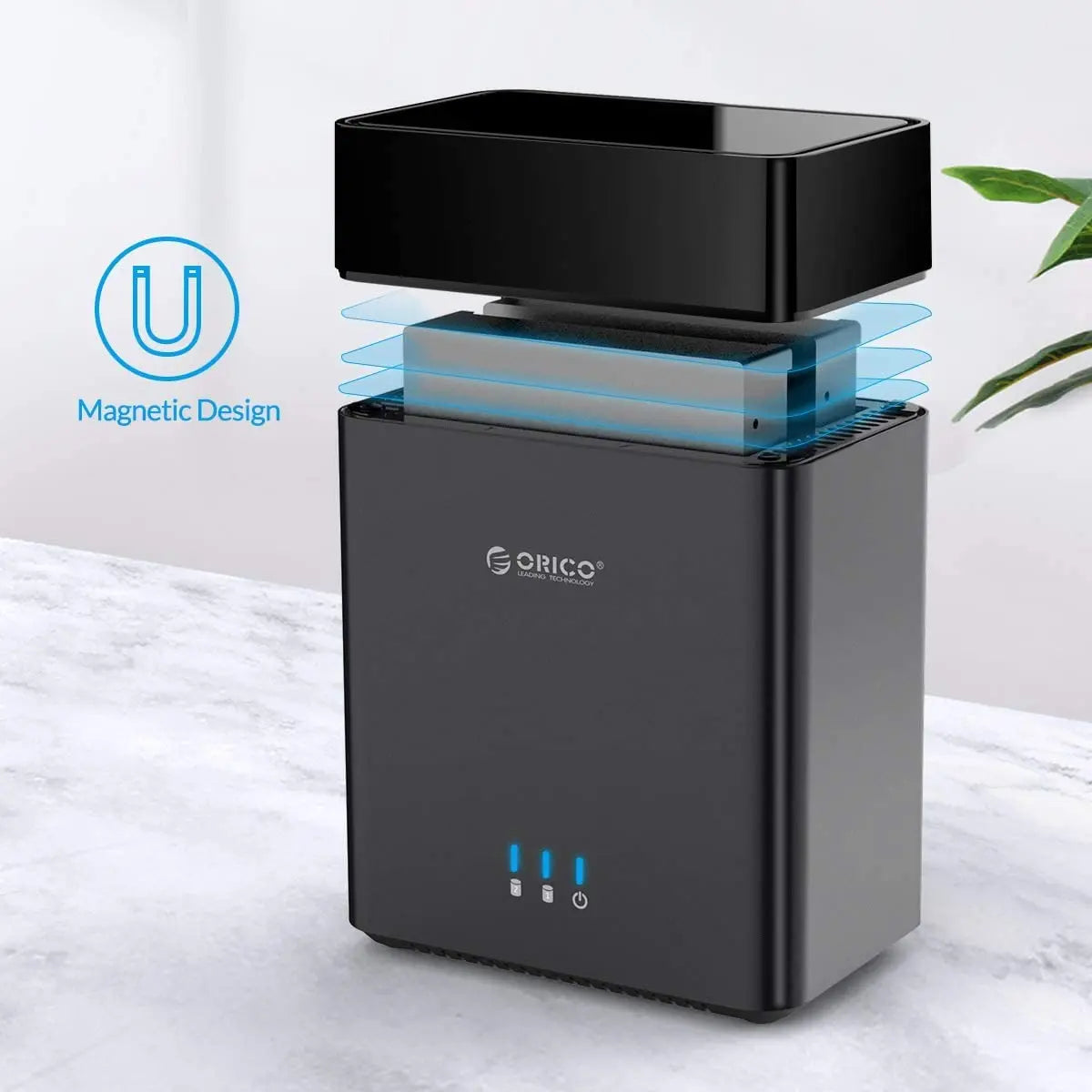 ORICO 2 Bay USB 3.0/Type-C to SATA 3.5 inch Hard Disk Enclosure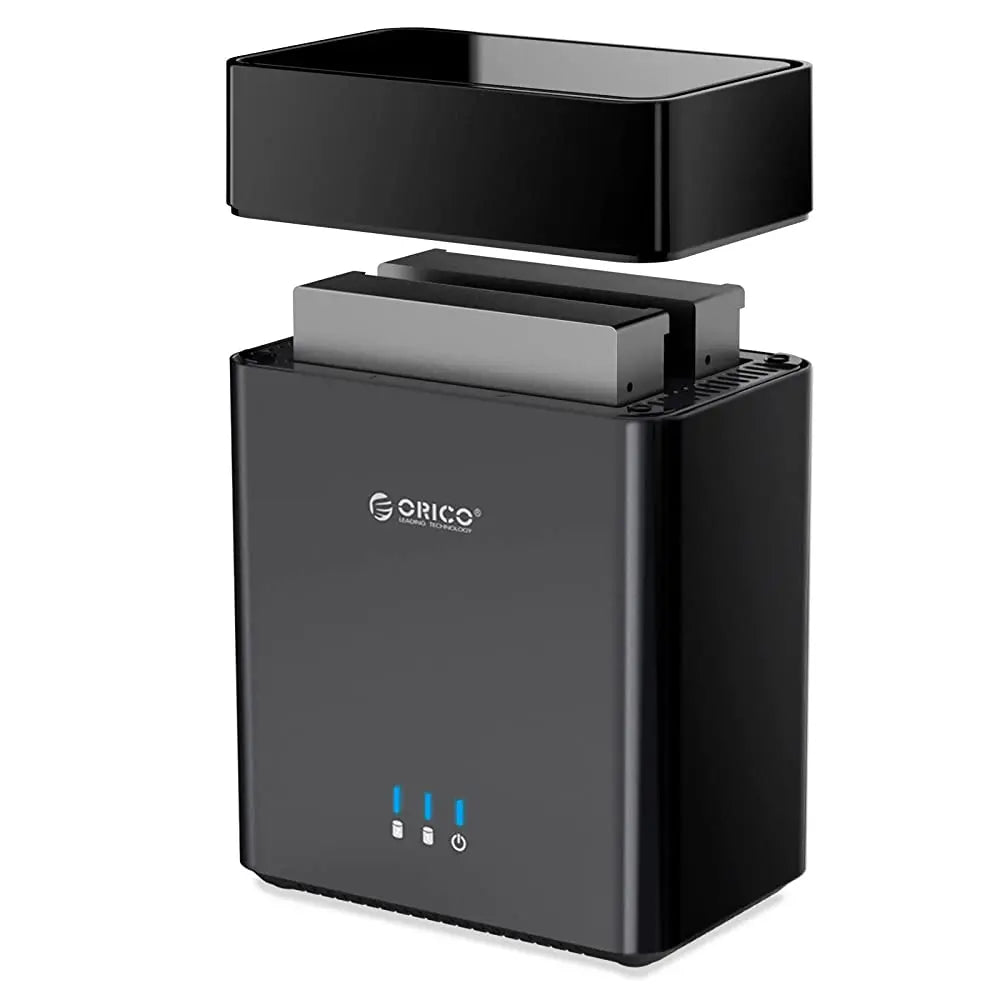 Click, click, click. Complete the installation with magnetic chips in just three steps
Up to 90TB of large-capacity storage space to meet your one-stop storage needs
1G file takes only 5 seconds, access your file with no lag
Compatible with 2.5/3.5 HDD from various brands, supports multiple RAID storage modes.
Reliable power source and smart sleep mode for minimal hard disk damage.
Featuring a spacious honeycomb heat sink and incorporated fan for consistently cool device performance.

5Gbps
Supported System
Windows/Linux/Mac OS
Click, click, click. Complete the installation with magnetic chips in just three steps
Up to 90TB of large-capacity storage space to meet your one-stop storage needs
1G file takes only 5 seconds, access your file with no lag
Compatible with 2.5/3.5 HDD from various brands, supports multiple RAID storage modes.
Reliable power source and smart sleep mode for minimal hard disk damage.
Featuring a spacious honeycomb heat sink and incorporated fan for consistently cool device performance.
5Gbps
Supported System
Windows/Linux/Mac OS
This product is rated 4.4 of 5.0 stars.
It has received 7 reviews.